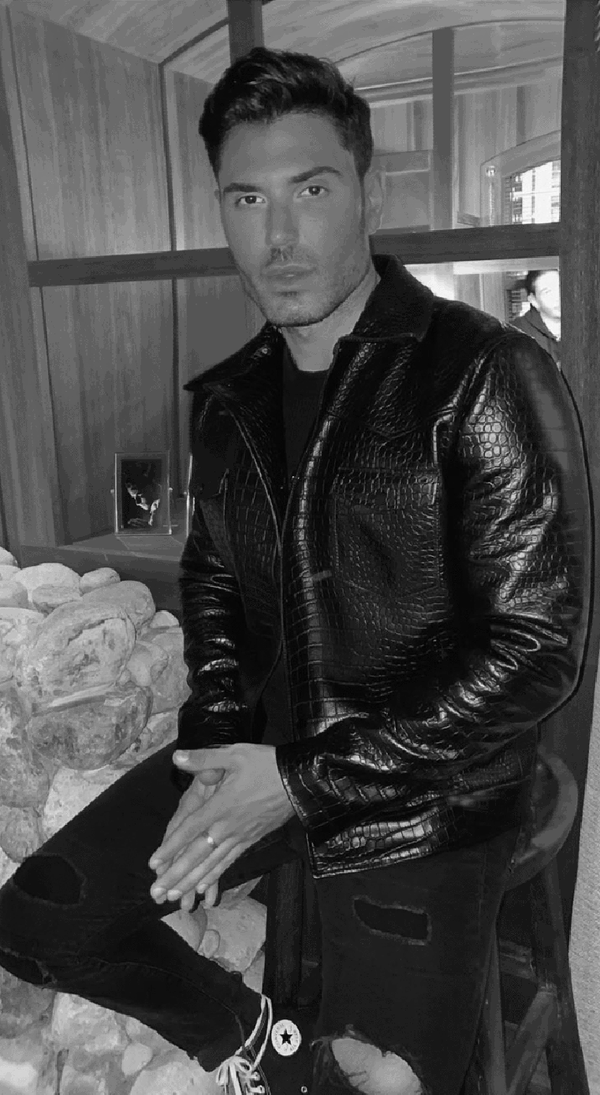 JOEY ZAUZIG
X
THE FREDERICK
LEATHER
Embossed Croc
HARDWARE
Black Oxide
LINING
Silk - 175
ADD-ONS
Interior Pocket
To know Joey, is to love Joey! While he checks all the boxes for being an A+ instagram personality (handsome, stylish, funny, fabulous friends), Joey stands out due to his activism, transparency, and humor. He uses his platform to uplift his followers to live their best lives, which is something we at Namesake are all about, isn't it henni!?
Quickies:
Zodiac Sign?
Cancer
Vintage or Designer?
Designer
Perfect Date Outfit?
Black jeans, white tee and a black classic leather jacket.. or a croc by the namesake jacket hahaha
Favorite Drink?
Tequila Soda with lime hennni, sometimes add a little jalapeno
Gold, Silver, or Both?
Silver mostly, but have been getting into gold
Studs or Fringe?
STUDS, DUH!
Questions:
If You Could Swap Closets With Anyone In The World, Who Would It Be?
Nobody! I think that everyone has their own unique style. When you try and have someone else's closet/style it will be a big ol' mess!
What City Has Most Influenced Your Style?
Paris for sure, it's so effortless, which takes effort to look that way lol but i'm trying
Describe your perfect outfit to pair with your leather jacket?
I do like to keep it simple, usually with a black pair of jeans, but I love black and white so a white distressed jean can be chic!
How do you want people to remember you?
I want to be remembered as someone who uplifted everyone and was able to put a smile on people's faces
What is a goal you have set for this year?
To be on TV hunni, it's been a goal for quite some time and I will make it happen